top 10
Jan 12, 2016 21:43:20 GMT -5
Post by Cobra King Mohamdu on Jan 12, 2016 21:43:20 GMT -5
just list your personal top 10 movies and why. don't worry about how critically acclaimed or well received the movie was, just list the movies that are always memorable and incredibly fun for you to watch every time.
10. Kill Bill
these movies are just flat out two of the most ridiculously badass motion pictures of all time. i've already gushed like crazy over the soundtracks too
9. Enter the Dragon
starring possibly the most badass human being of all-time, Bruce Lee
take it from a man who has watched way too many cheesy hong kong action flicks: this is not only the definitive 70s hong kong movie, it's the best one.
And honourable mention should go to The Crow starring Bruce Lee's son, Brandon. sadly his bloodline ended during Brandon's untimely death during the filming of The Crow, ironic that he should die in such a creative (and beautifully shot) martial arts film about a man who returns from the dead. he honestly could have been one of the greatest martial arts actors if he was still alive.
both of these guys were badasses and will never be forgotten.
8. Akira
even though End of Eva and Ghost in the Shell as well of the works of Satoshi Kon and Makoto Shinkai are all quite remarkable anime (don't even get me started on all the great Ghibli movies), the on anime film I'd hold on to if you had to get rid of all the rest would be Akira.
This film hasn't stopped being trippy as fuck, incredible to watch and all around a mindfuck after 25 years. one of the first anime I watched that got me truly interested in the medium, all in all I'd say I've never encountered anything that hit me quite the way Akira did.
7. The Godfather 1 and 2
If anything I might have ranked these movies a bit too low. Both of them are amazing, feature outstanding character performances by Al Pacino, Marlon Brando and Robert De Niro. 2 of the best mafia movies ever made.
6. Taxi Driver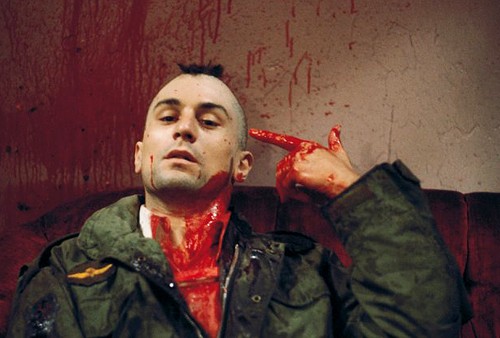 Honestly it was extremely hard for me to pick between this film and Raging Bull for what to put on this list, but overall I feel Taxi Driver is more memorable despite how gritty of a film Raging Bull. Even without counting Goodfellas or The Godfather 2, this film cements De Niro as one of the greatest actors of all time and Scorcese as one of the best filmmakers.
Definitely check out Raging Bull too, and incredible Scorcese and De Niro movie.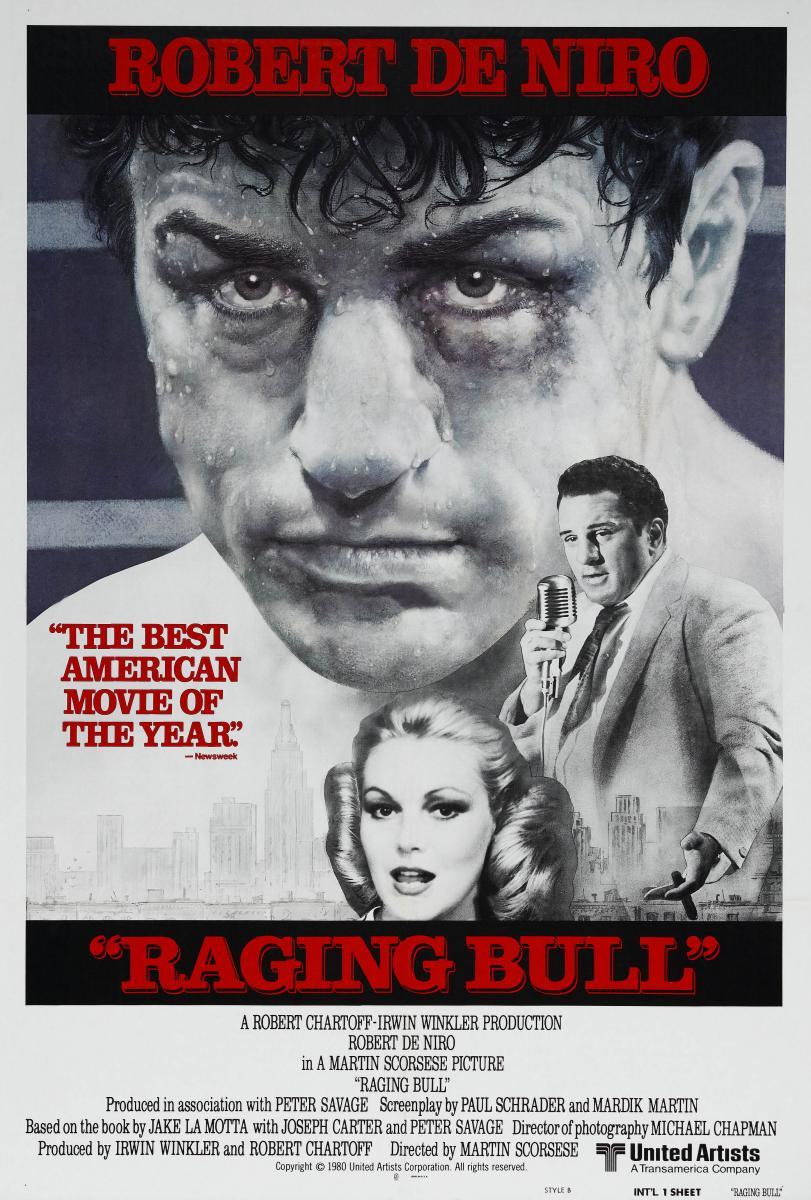 5. Mad Max: Fury Road
Film of the year 2015 for me, in a year of brilliant movies across many different genres. Simply put, this is the greatest action film ever made. Period.
4. Moonwalker
Make no mistake: this is DEFINITELY the worst film on this list. However, it's still one of my most beloved films of all-time.
If you can't get enough Michael Jackson in your life, this is the movie for you. 90 minutes of nothing but MJ music, MJ dancing, MJ career highlights, plus some of his best music videos (and video parodies) ever. MJ never had to make this movie, he was stinking rich as it was. It stands as a gift to the fans, and a remarkable musical film.
3. Top Gun
It's Tom Cruise flying fighter jets. His name is Maverick. Do I really need to explain why this is the one of the greatest films of all time?
oh yeah and it has this song in it
2. Episode V: The Empire Strikes Back
This movie has it all: constant flirting with death, sleeping in dead alien animals, nearly getting eaten by sleeping animals, betrayal, love, revenge, incest, tutelage, spirituality, a talking green guy, alec guinness (one of the greatest actors of all-time) being dead and reluctantly phoning it in as Obi Wan, a fantastically memorable soundtrack and still the most memorable plot twist of all-time. If you try to explain Star Wars to someone it just sounds fucking retarded.
"There's this kid on the desert who learns from some old guy that he can do magic. His dad is half robot and serves some permanently scarred, spinning guy who rules the galaxy. Also there's this guy who flies around really fast in a spaceship, and his best friend is a giant dog who just yells at people. Plus the kid wants to fuck his sister."
And yet if you sit down and watch Empire Strikes Back, it's like the greatest myth of the last century. If you feel nothing while watching this movie, you're not even alive.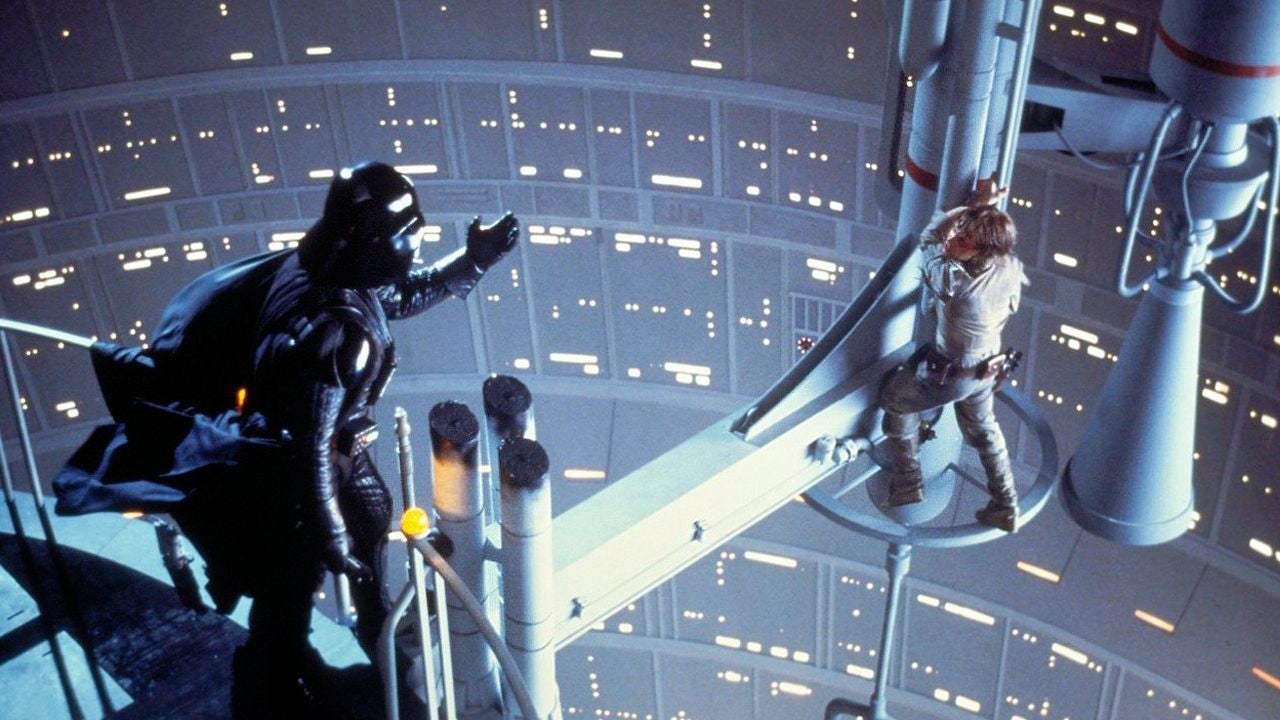 1. The Works of Stanley Kubrick
It's a bit of a cop-out, but I genuinely can't decide which Kubrick films are my favourite.
This man may possibly be my favourite director of all time.
All of his movies are incredible, but if I had to pick the standouts, for me they'd be Eyes Wide Shut, Lolita, Dr. Strangelove, Full Metal Jacket, The Shining, A Clockwork Orange, Barry Lyndon, 2001.
'
possibly the most beautiful realistic film ever made is Barry Lyndon, so many shots that look like paintings but are really just excellently crafted cinematography
still the greatest horror movie in my mind has to be The Shining, nothing else is quite as genuinely bizarre or well filmed
few sequences are quite as bizarre as the orgy scene in Eyes Wide Shut. there's a surrealism to the film that makes watching it every time such a strange experience.
To me no other director ever can compare to how thoroughly enjoyable (withstanding multiple viewings) all of Kubrick's films are. He truly lived and died a brilliant filmmaker
so i'm kind of interested to hear, what kind of films do you folks enjoy?