Post by Cobra King Mohamdu on Nov 26, 2016 8:38:33 GMT -5
some people might call me misogynist for the things I'm gonna say here. as a joke, I was considering calling this thread "misogyny", but this would be a misnomer only to draw people's attention. the truth is nothing I'm posting here is misogyny.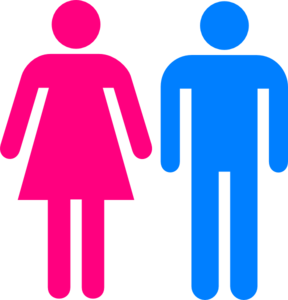 men and women are equal, but different. women are the ones of emotional strength, and hold the power to reproduce children (thus, women have ALWAYS been the selectors of mankind's genetic path, from primordial man up to today); men are the ones with physical strength, and have always served to build and defend society as well as his personal wealth. it is for this reason women often fail to understand why men are so attracted to a nationalist leader: it is in man's nature to protect the 'village', whether that 'village' be the people in his neighborhood, his city or the people of his nation. before the rise of women's suffrage, both men and women filled their role in society and prided themselves in it. A woman knew her place (at home) and would care for children, emotionally and physically nurturing them when they needed it most critically; a man could go out and work a job he could pride himself in, and bring home a paycheck sufficient to support himself, his wife and children in exchange for a hard day's work. children raised in such households where parents adhere to gender roles are almost always statistically more likely to be happier, healthier and more intelligent. men and women contrast and conflict with one another, through this conflict they find peace and compromise. this has always been the natural order of the family; nations have been built strong through adhering to this ideal of the family unit, no matter what form it takes across cultures and races. women who fail to reproduce or reproduce with weak men, as well as weak willed men or men who prefer not to build their own wealth: all of these men and women sit squarely on the ashtray of genetic history, their genes no longer circulate today. Only those genes of those who adhered to societies tenets and traditional values stand the test of time. Woman tamed man's natural aggression, man tamed a woman's natural wiles; both sexes were balanced.
in comparison, we must look at what happens when this family unit is broken apart. following the women's suffrage movement, divorce rates began to skyrocket and more and more women began entering the workforce. women were taught, by the State, that they must exercise a form of independence, that they must become a "strong independent woman who don't need no man". Why would the State do this? Simple: to become both mother and father of the taxpayer. criminal psychologists all know that in terms of statistical probability, most repeat offenders likely came from a single mother household in a poor neighborhood. Women are taught that the State will help subsidize their abortion, the State should pay for her birth control, the State will help give them child support so they should get divorced, the State will help her find and pay for babysitters so she never has to spend time around her own child, the State will always side the divorce laws on her side, the State will ensure that she's given tax breaks for being a single mother. Why is the State so adamant on encouraging the single mother household? The sons and daughters of such a household can never become a true parent, they've never seen what parenthood looks like. They are indoctrinated by the education system to believe the State is the mouth that feeds them. No pride in their family, their mothers or fathers. These children will serve to become good taxpayers, happy sheep who will likely be as dependent on it as their single mother. Meanwhile their father has likely been chewed out by a system poised against them, lacks meaningful or steady employment even in middle and old age, lacks connection to their child, lacks pride as a man and thus loses his sexual vigor. Even young men are the least happy and virile of hundreds of generations today; not due to physical ailment, simply due to psychological frailty. Thus the family unit was cleanly divided by the modern first world State. So the State becomes both Mother and Father to the hapless, young future tax slave.
Modern women are taught to ride the cock carousel as much as they can in their youth, media teaches them to only worship vanity, that marriage should never become a thought in the young metropolitan woman's mind; only when they reach middle age and realize their sexual attractiveness has significantly vanished do they begin pining after the ideals of traditional society, little do they realize it's already too late. By such time, the office job handed to them in their early 20s by their horny boss and his cronies who love staring at her ass has begun to dwindle; no longer does the sight of his 30something secretary wearing a short skirt in his office excite him, and why would it in a world that churns out fresh 20something interns every year? The cycle begins anew. Frustrated with life's ups and downs, the woman's idea that men have made everything in her life terrible is reinforced. No man can meet her unrealistic standards, no man can satisfy her daddy issues, there was no real mother there to teach her how to be a woman. with every passing day, she becomes more and more undesirable.
Men will never want to marry such a woman, only the lowliest of cuckolds will choose to settle for her. Modern feminism preys on the impressionable, naive, horny and misguided young woman; the contemporary spinster, the eternal, aging Hillary voter is what is spat out at the end of the cycle. A woman who hates both herself, and society even more; her sons and daughters, if she has any, are likely as broken in spirit as she is. God has no mercy for her soul, nor the single father who drinks himself to sleep who likely never helped to raise her. Her pet cats and her "I'm With Her" T-Shirt are all she has left to show of her broken life.
women were happier getting married young, having children while their bodies were most fertile, then raising children and grandchildren as they aged and settled down with a single partner who fathered their children. now women are simply addicted to cheap sex and cheaper birth control, state funded abortion clinics and medication subsidies all help to not only change the course of the average woman's life over decades, but to fundamentally damage her hormones and make her less fertile (and happy). Psychologists have found across the board, women have become less happy ever since the women's suffrage movement took place. Now more than ever, a woman doesn't know where she fits into society, she is constantly told she must work an office job rather than be a homemaker. women who wish to be traditional housewives in the first-world are shamed as being self-hating women. Men who prefer traditional wives are shamed as misogynists. And yet, why is it these traditional households produce such healthy, happy and intelligent children? Because two parents in the home is simply healthiest, mentally and physically, for children. In the end, the reality is this: women shouldn't be allowed to vote, they've never built societies or understood it, this is not their role. Even a strong liberated woman can protect her household with a weapon, this too is the traditional role of the wife.
Even the Margaret Thatchers and Sarah Palins of the world are the one in a million alpha females, and only arise out of a lack of adequate men at the time; most female politicians are closer to Park Geun-Hyes or Hillary Clintons. Women are more likely to vote based on feelings rather than thoughts, which has never boded well. Women shouldn't be allowed to work, this is for their own betterment as they'd be happier simply being married and having children. Men in such a society would be earning higher wages across the board, having more children and everyone would be living happier lives.
here is some food for thought:
"If crossing the path from Samsara to Nirvana is like crossing a river, women are the crocodiles in the river"
- Siddhartha Gautama, The Buddha
"When a woman has scholarly inclinations there is usually something wrong with her sexual organs."
- Friedrich Nietzsche, Philosopher
"Educating a beautiful woman is like pouring honey into a fine Swiss watch: everything stops."
- Kurt Vonnegut, Writer
"Feminism is doomed to failure because it is based on an attempt to repeal and restructure human nature."
- Phyllis Schlafly, Proud Traditional Woman
"If I don't have a woman every three days or so, I get a terrible headache."
- John Fitzgerald Kennedy, 35th President of the United States
"Feminism encourages women to leave their husbands, kill their children, practice witchcraft, destroy capitalism and become lesbians."
- Pat Robertson, Baptist
"If it were not for women being admitted into my Order, my teachings would have lasted 1000 years, now they will not last 500."
- Siddhartha Gautama, The Buddha
"Direct thought is not an attribute of femininity. In this, woman is now centuries behind men."
- Thomas Edison, Inventor
"It's like a magnet. Just kiss. I don't even wait. And when you're a star they let you do it. You can do anything. Grab them by the pussy. You can do anything."
- Donald John Trump, 45th President of the United States
"A real man wants two things: danger and play. Therefore he wants woman as the most dangerous plaything. Man shall be educated for war, and woman for the recreation of the warrior: all else is folly."
- Friedrich Nietzsche
"They have the right to work wherever they want to -- as long as they have dinner ready when you get home."
- John Wayne
"Supposing that Truth is a woman — well, now, is there not some foundation for suspecting that all philosophers, insofar as they were dogmatists, have not known how to handle women?"
- Friedrich Nietzsche
"Feminism was established so as to allow unattractive women access to the mainstream of society."
- Rush Limbaugh, Radio Host
"Nature intended women to be our slaves. They are our property."
- Napoleon Bonaparte
"Women, with their two-fingered wisdom, find it difficult to grasp what I teach."
- Siddhartha Gautama, The Buddha
"What I am defending is the real rights of women. A woman should have the right to be in the home as a wife and mother."
- Phyllis Schlafly, Proud Traditional Woman
"Everything in woman is a riddle, and everything in woman has one solution—that is pregnancy. For the woman, the man is a means: the end is always the child."
- Friedrich Nietzsche