Post by Cobra King Mohamdu on Sept 20, 2019 13:32:37 GMT -5
Preface
Yes this post has a preface. Deal with it, we're going 12 Mohamdus deep.
At the beginning of the 1929 film
Man with a Movie Camera
directed by Sovet filmmaker Dziga Vertov, a statement is displayed referring to "absolute kinography" as an "absolute language of cinema":
"This new experimental work by Kino-Eye is directed towards the creation of an authentically international absolute language of cinema – ABSOLUTE KINOGRAPHY – on the basis of its complete separation from the language of theatre and literature."
True Kino is that which surpasses all of these aspects. Resonating with all three of the human heart, mind and soul, absolutely true K I N O is best displayed by black and white silent films, being able to convey a narrative and evoke a human response of this resonant nature using only images moving themselves, the truest nature of the language of cinema and film.

ABSOLUTE KINOGRAPHY
1. Человек с киноаппаратом (1929, Dziga Vertov)
2. Суд народов or Sud narodov (1947, Yelizaveta Svilova)
3. Новости дня (1954, Dziga Vertov)

CINEMA
1. L'année dernière à Marienbad (1961, Resnais)
2. Voskhozhdenie (1977, Larisa Shepitko)
3. The Birth of a Nation (1915, D. W. Griffith)

FILM
1. 黒い河 (1957, Masaki Kobayashi)
2. Höstsonaten (1978, Ingmar Bergman)
3. Dog Star Man: Part I (1962, Stan Brakhage)

MOVIES
1. Le voyage dans la lune (1902, Georges Méliès)
2. Le Dernier Samaritain (1991, Scott)
3. Offret (1986, Andrei Tarkovsky)

FLICKS
1. Een hagedis teveel (1960, Verhoeven)
2. 七人の侍 (1954, Akira Kurosawa)
3. Mauvais Garçons (1995, Bay)

JOINTS
1. Mo' Better Blues (1990, Lee)
2. Joe's Bed-Stuy Barbershop: We Cut Heads (1983, Lee)
3. Do The Right Thing (1989, Lee)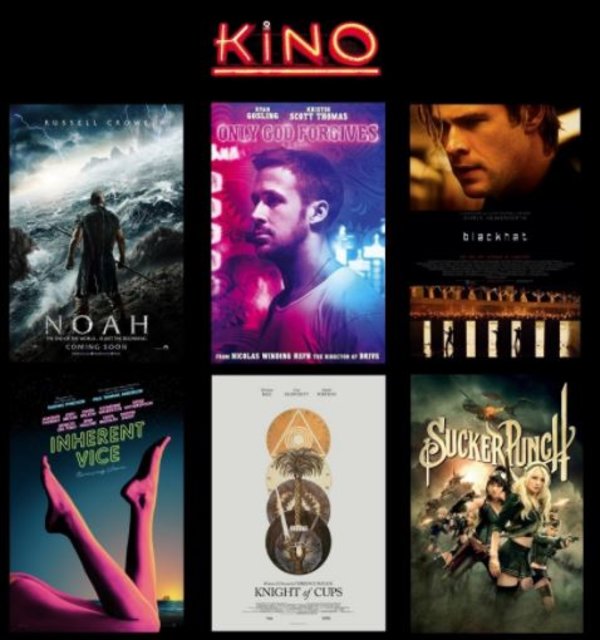 Of course, the rise of caped crusaders popularity in comics lead to the development of many motion pictures starring these characters over the years. These can be separated into two distinct categories: capekino, and capeshit.
And now that we have established the concepts of both True K I N O and capekino, I think we can move on to the actual post.
The Actual Post
Ladies and gentleman, let me be the first to predict that the year of our Lord Jesus Christ Twenty-Nineteen will be the first year to have debuted a capekino film that will go on to win both Best Actor for its starring lead at the Oscars. That film is of course the work of pure directorial genius from the same guy who brought you the Hangover and produced by Bradley Cooper, to create a Scorcesian masterpiece of pure, unbridled Joakino.
And so begins the phantom genesis of comic book history's most infamous villain, The Joker. A newly created origin story for the clown prince. Already the film has been extremely divisive amongst sjw critics who are immediately upset at the prospect of a film about an incel white guy who makes bad jokes and gets mad and kills people for fun. Such a simple concept could have been the base for any number of psychological thrillers, but the addition of a new rendition of The Man Who Laughs by one of the greatest actors alive is simply a treat for the eyes, ears, mind, body and soul. And amazingly, despite all this, it's still essentially "Gamers Rise UP! We Live in a Society!" the movie.
At long last, a new clown joins the pantheon of champions
I'm sure that all the smoking kino in this movie will make kids think cigarettes are cool again
I've always loved how each iteration of the Joker brings something new to the table. Some versions such as Romero's, Nicholson's or Leto's are dismissed as being too cartoonish, cringe or archaic, but I think this is all an essential part of the character's appeal. Always he can represent something either vaudevillain, or something menacing and bizarre or fundamentally cringey on a variety of levels. I think Phoenix has mastered the art of creating an R-rated clown prince that takes the best aspects of all the previous Joker's, and performs his role with a frightening level of realism. The truth is, Joaquin will make you believe anyone could potentially become the Joker.
What a year 2019 has been. Persona 5's Joker is one of the most interesting new additions to the Smash Roster, and now we get pure Joakino in the form of this Joker movie. Clownbros and clowngirls, this is our time!
Naturally this movie has excited all kinds of incels and losers and made some of them threaten to shoot up theaters. I genuinely doubt anything like this could happen, but god only knows what some dumb nerd will end up doing in the land of the free.
Based Walk-In was asked in an interview if he thought the movie might incite violence, and he literally stood up and walked out. It's a good thing he's a meditating vegan, otherwise he might have gone full psycho clown mode.
Fun fact: this is the first time a comic book film has won the Golden Lion from Venice Film Festival, in fact Todd Philips may have been the first director of a comic book film to be invited. Almost every time a Hollywood film wins Golden Lion, it goes on to win Best Picture at the Oscars.
The kinematography here is simply fascinating. 80s New York is brought to life through this grimy Gotham City. The costume and set design is all on point. It's a clown's world, baby!
That feel when you finally put on a happy face
Continued in next post